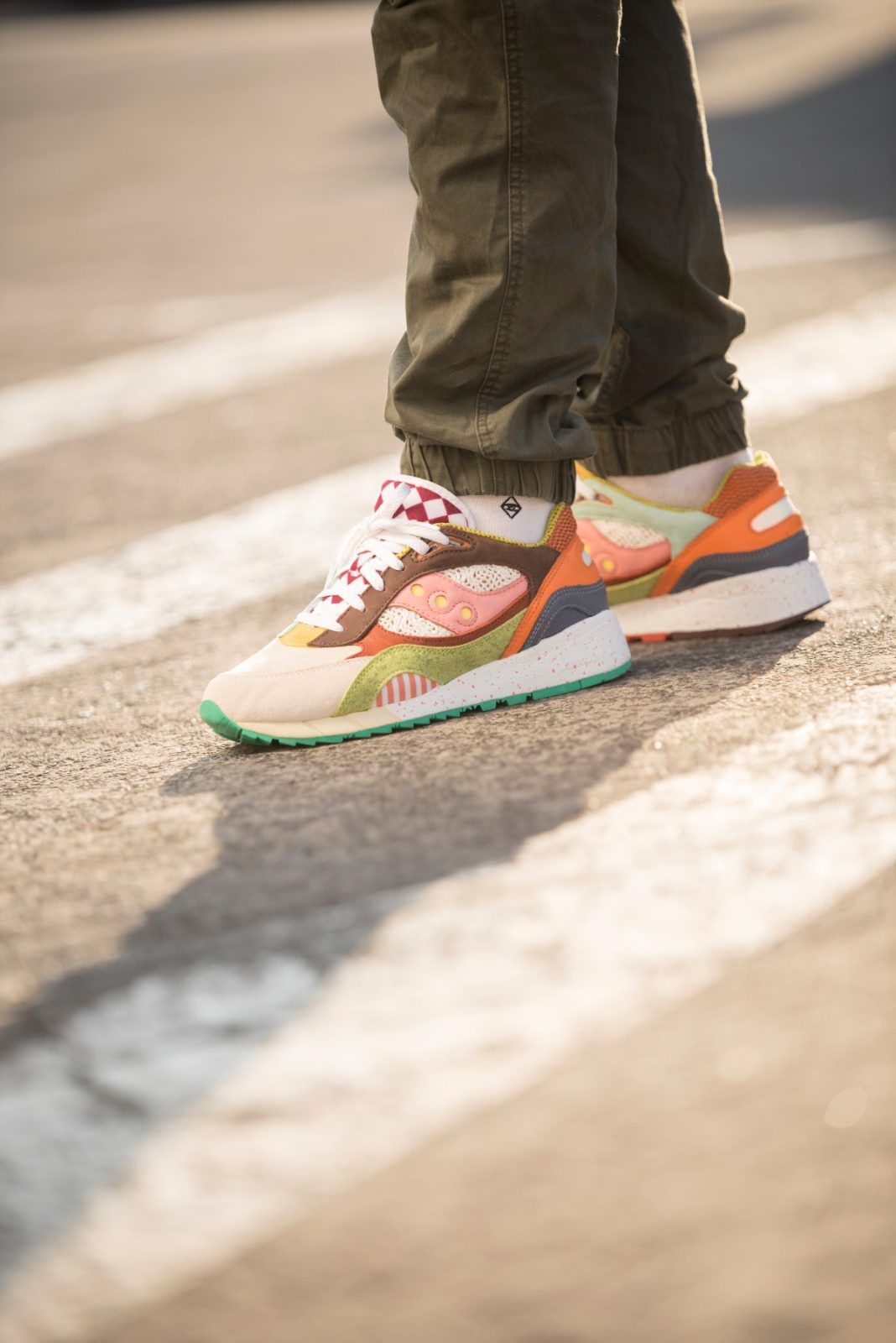 Womft? Review – Saucony Shadow 6000 "Food Fight"
Although a force to be reckoned with in the sneaker business, Saucony nonetheless continues to exist somewhat on the fringe of the general hype circus. But don't be fooled! Founded in 1898 near Boston, this American company is steeped deeply in tradition and know-how alike. While the Shadow 6000 leans more to the side of tradition, Saucony has always been a fountain of innovations when it comes to running gear. Most recently, they have combined both with their AYA, a truthful retro of a great runner that also harmonized with the trend towards chunky "dad-shoes". From our point of view, Saucony is an insider's tip – like a fine wine that cannot be found on the daily menu, but must be sought out in the specialties area.
Since 2013, Saucony has been playing the food game and proving they've mastered their art. With their creations, the Saucony Crew whetted the appetite of even the most satiated sneakerheads for another helping. The Shadow 5000 "Cotton Candy" kicked things off, a pair that was designed together with Play Cloths and, in addition to the Strange Fruit series, had the right color ready for every taste. This was followed by the "Burger" cooperation with End Clothing in 2014. Saucony served us a feast we couldn't get enough of, especially since Smolin kept cooking up innovative treats with his team.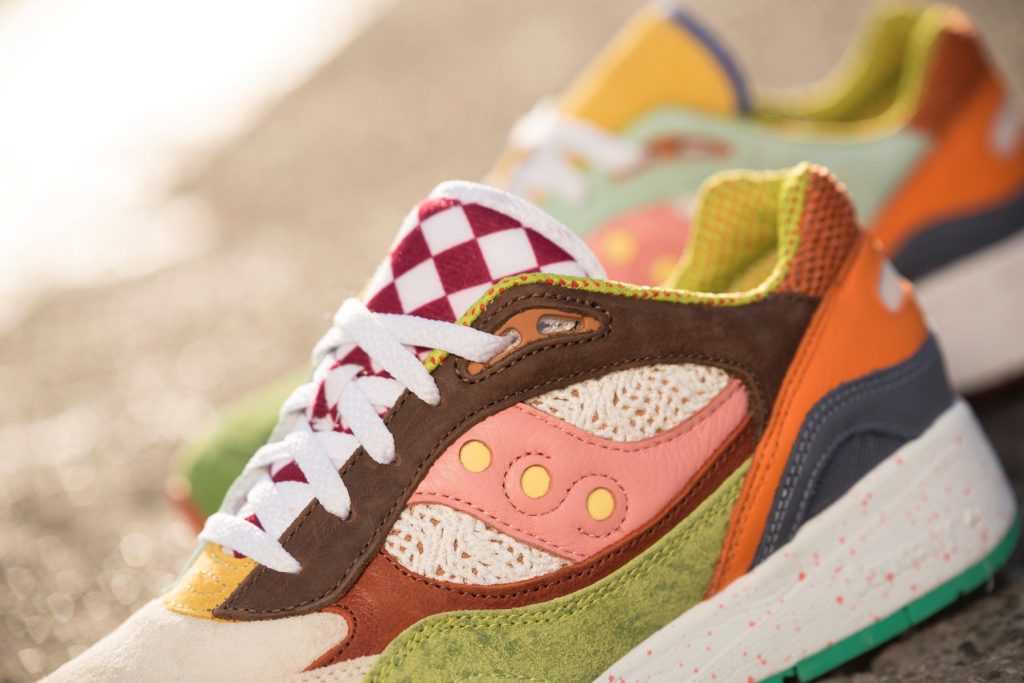 Yet all good things must come to an end. With Smolin switching positions within Saucony, it's time for the grand finale. Enter the Food Fight! The big grub. The full blast. The binge to end them all. As is expected of a culinary master, Smolin knows his audience and creates a small wonder for the sneakerhead palate. A true taste explosion, so to speak. Colors, materials, shape – WOW! You constantly discover fresh new details that at the same time allow you reminisce of the previous releases. Stars that perforate the upper next to suede noodles and and and – get ready to indulge yourself in a wealth of details. Let us know which previous releases you discovered in the Food Fight!
The build quality is clean, as we've come to expect from Saucony. Thanks to the PWRRUN midsole, the Shadow 6000 is one of the most comfortable silhouettes on the market and explains why the brand has maintained a faithful following amongst runners. It is a shame, however, that the mid is no longer a two-piece design. Originally, the forefoot section featured a softer EVA portion that not only excelled in comfort, but also improved overall shape.
Nonetheless: This pair knows how to please and is, in our view, a clear must for every sneakerhead. We are rightfully saddened to see the food series come to an, but also impressed by how well the last meal turned out.
In any case, you can get the Food Fight for €150. Not a bad price for a five course meal!

Credits: WOMFT?