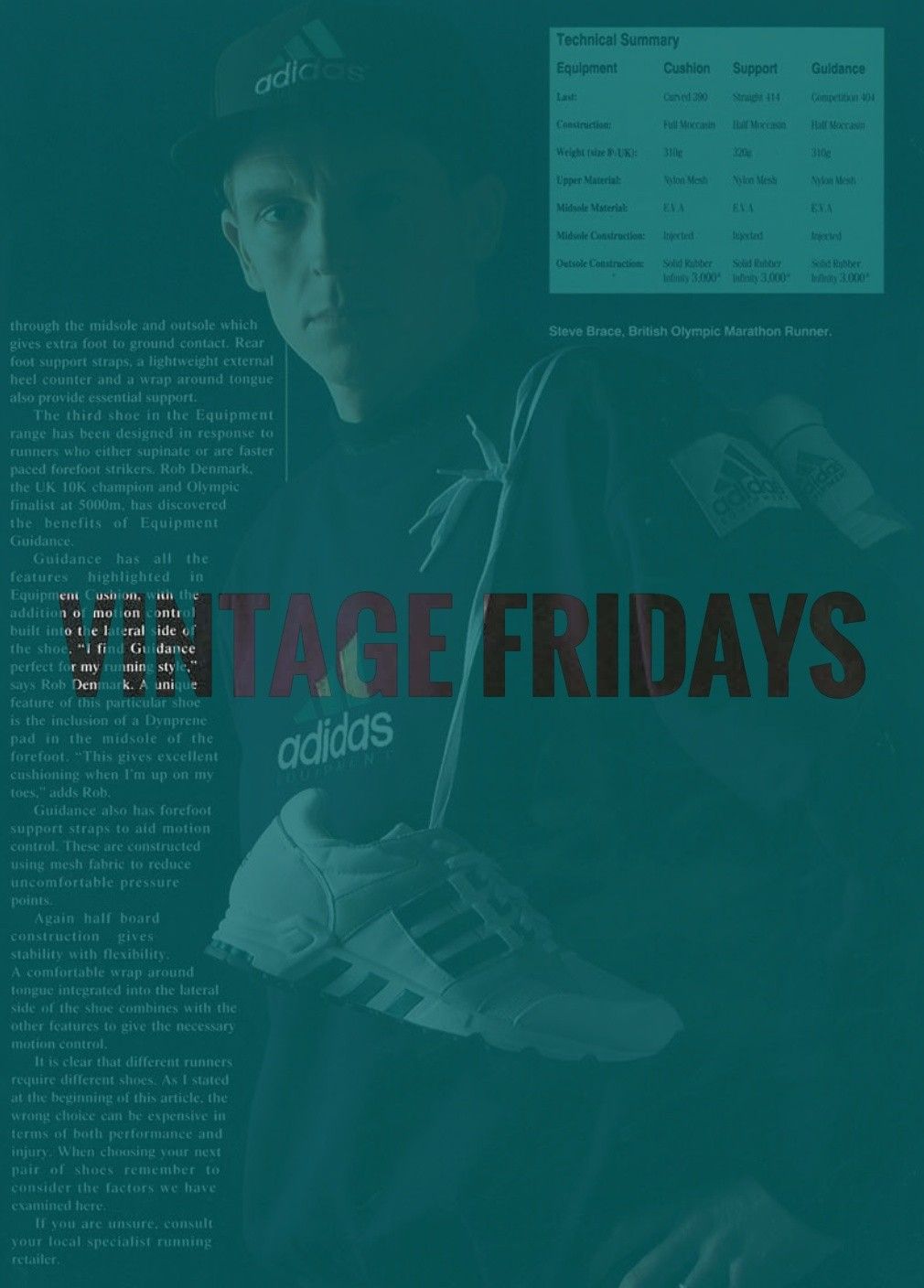 Vintage Fridays: Equipment Edition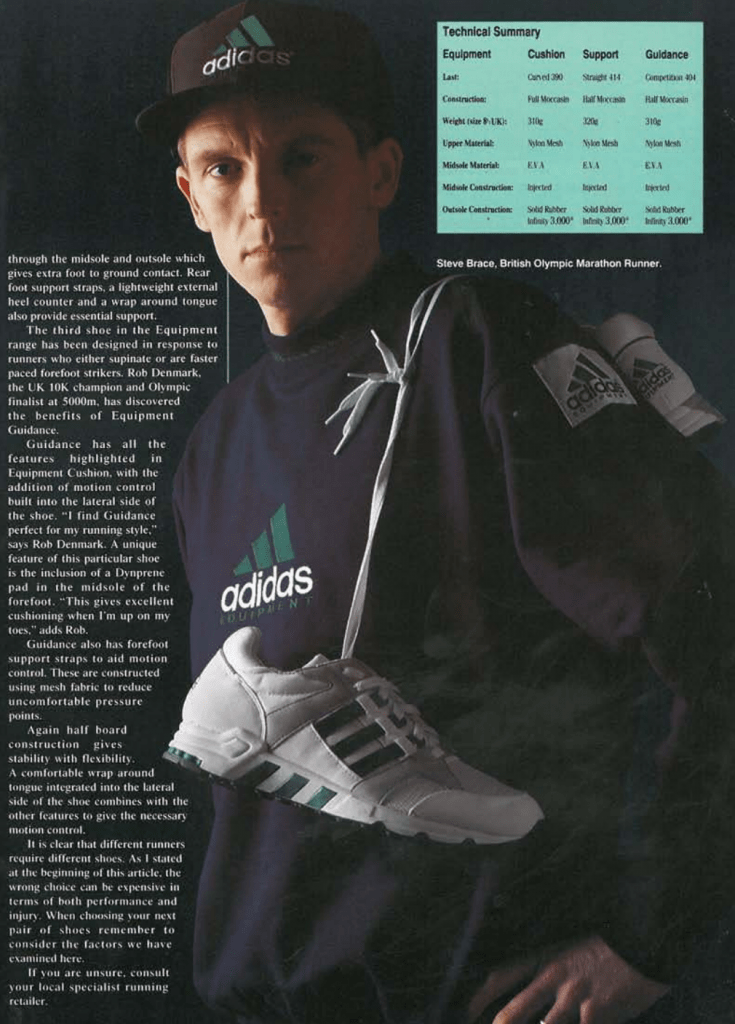 Fresh off the heels of Adidas' Thirty Years ZX extravaganza, which began in 2019 and keeps on going unabated almost two years later, it's time to look at the next great Three Stripes range that defined the '90s; EQT. First released in 1991, EQT was a reaction to criticism of the ZX range's hefty and even bloated runners. EQT promised a back to basics approach and coupled that with a new logo and a dominant white green color pattern. Some things were carried over, however, such as the Torsion bar in the midfoot. Now green rather than yellow, it also featured an enlarged redesign. Yet similar to the ZX range, Adidas Equipment found its biggest success not with runners, but the casual and lifestyle crowd. In 90s Germany at least, EQT models were a staple within football arenas, school yards, and all other kinds of urban playgrounds.
What with the 30 Years Anniversary here, Adidas are gearing up to retro some gems from the range and tap into its huge market potential, including a new website showing off what's to come. Although there's a valid concern that the Herzogenaurach behemoth will swamp us again with a trillion CWs just as they are doing with the ZX8000 model, the website does present some interesting models. Interestingly enough, some staples such as the Equipment Runner appear to be absent from this retro comeback, but then again they could still be released next year!
To get you into the mood for the launch, take a look at some classic models below. First up is our own top lad Fiete aka @derostenprollt with a lovely pair of Adidas Equipment Cushion 1991 in the OG CW.
Another OG CW of this model comes courtesy of the homie @mackdre775. Both feature a basic design that is as simple as it is elegant, while the EVA mid makes for a well cushioned ride. And look at that heelcup!
Arguably the best known silhouettes from the range are the 93 Adidas Equipment Cushion (for normal runners)/Support (for overpronators)/Guidance (for supinators). Known to be lightweight yet providing excellent stability, these EQT models also packed new tech such as an Impactcell in the heel (Cushion) or a Dynprene pad in the forefoot (Guidance). Their main appeal however comes from the functional design, which combines elements such as the three stripes branding interlocking with the lacing system. Below is a lovely OG EQT Cushion 93 worn by the one and only Tim aka @lotjon1979, as well as an EQT Guidance 93 donned by @brujo.bandido, and an EQT Support from our brother @Lasse_rayden.
Another, lesser known Equipment model is the Adidas EQT Race Walk, a bare basics pair lacking anything beyond its dagger-like shape. Soon to be retroed, this one excels – again – through its simplistic aesthetics.
Equally barebones and with an ultra light footprint is the Adidas EQT Racing 91. Unlike the Race Walk, however, this model features an EVA midsole that actually provides a modicum of cushioning. And look at that see-through mesh-based design for superior breathability! Courtesy of our mate Stefan aka @azzido83!
Staying in 1991, we have the EQT Guidance 91 in its OG form factor. Luckily this model will also be retroed in what appears to be a relatively truthful recrafting of its original cw (and a plethora of collabo CWs). Shout-out to @brujo.bandido again!
Wouldn't be a proper EQT rundown without the EQT Runner, and what better way to show it off than with the crumbling beauty that is the 2007 Irak RMX collabo. Lovely to look at, but with a half life shorter than your average glass of milk, these are every collector's wet dream and nightmare alike!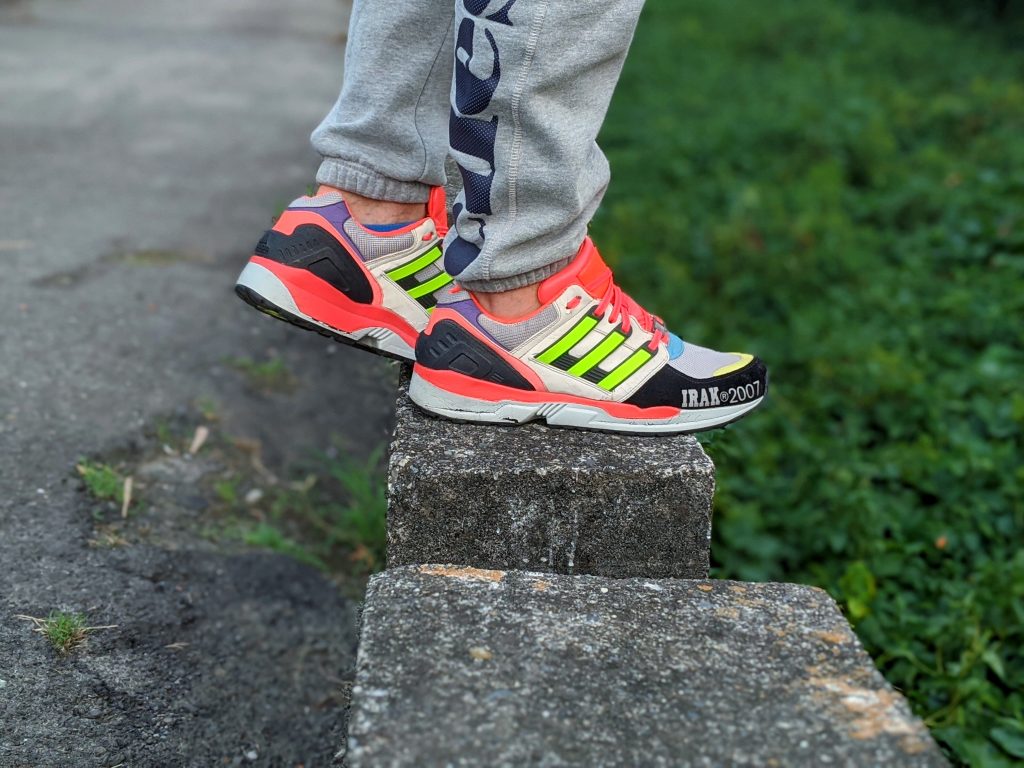 Womft? Vintage Fridays is curated by Alex Kais, aka @armerschuster. Contact at armerschuster@gmail.com