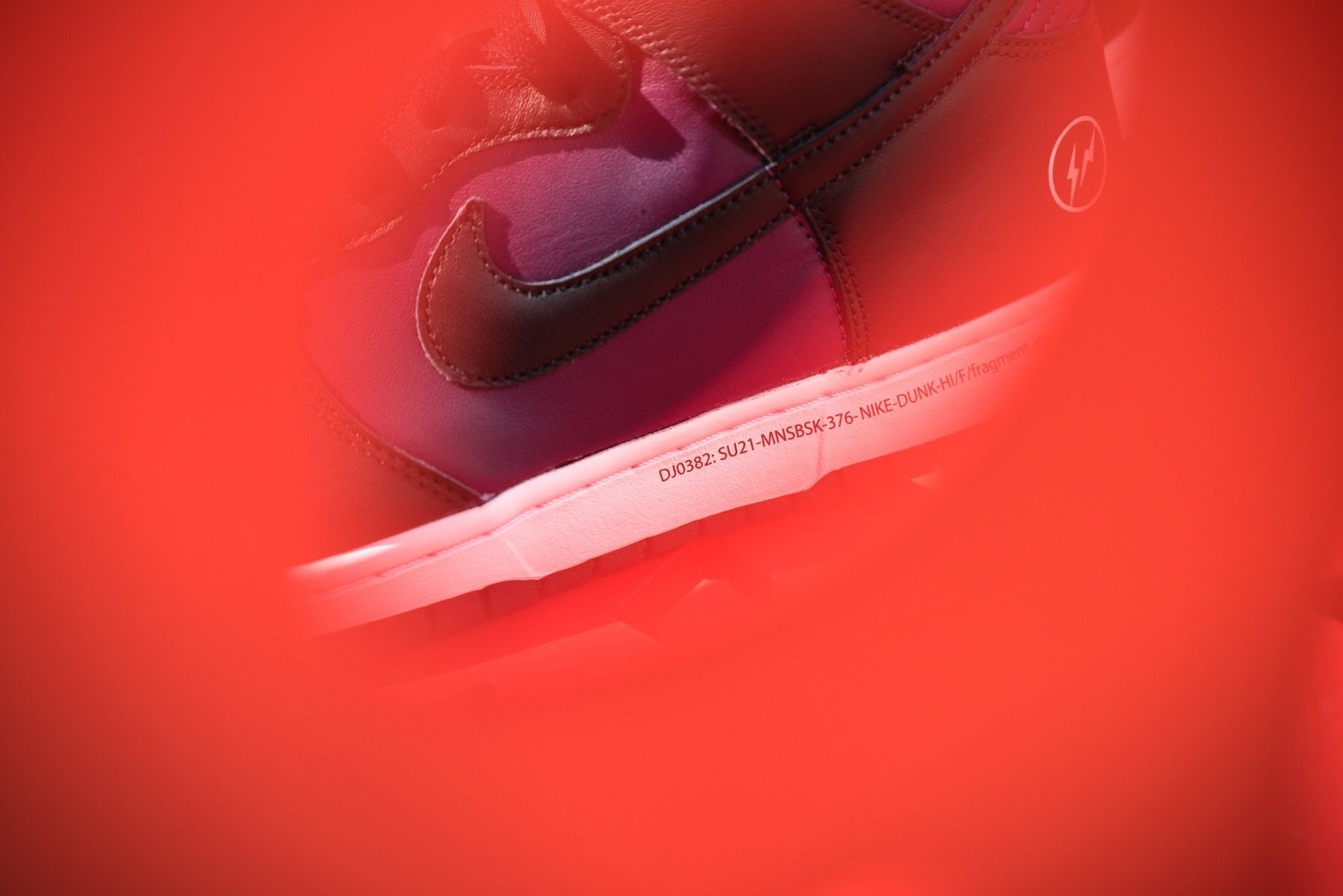 WOMFT? Review – Nike Dunk High x Fragment Design "Beijing"
With models such as the Tennis Classic, Air Force or Air Jordan having served as canvas for subtle yet popular designs, collaborations between Fragment and Nike have their own history. So much so, in fact, that the Beaverton boys and Fragment mastermind Hiroshi Fujiwara have revisited their inaugural City Pack from 2010. The first product of this revival is the Dunk High "Beijing." Graced by the idiosyncratic yet highly aesthetic Fragment logo at the heel, this black and dark wine colorway remains embedded firmly within Fujiwara's artistic body of work. Laid back, understated, but always recognizable, and all this on a classic model – just what we like here at Womft! Quite understandably, we were excited to unbox and shoot this bad boy straight away.
However, reality soon reared its ugly head as the "Beijing" turned out to be more like a run-of-the-mill cheap thrill than a work of art. Be it the materials of the upper, which look, feel and smell plasticky, or the overall clunky shape, this Nike Fragment collaboration disappoints both in hand and on feet, and we had a hard time staying motivated to take pictures. Considering that this should be a no nonsense re-release, and keeping in mind that the model itself doesn't actually pose any challenges when it comes to the build, one cannot help but wonder if somehow the artistic impetus lost out to monetary concerns. Be that as it may, below are some pics from our shooting, which turned out to be a rather short affair as no one was interested in spending too much time with this shoe amidst the lovely weather in Vienna.
In sum, the Nike Fragment "Beijing" is a pair we recommend to skip unless you're a die-hard Nike fan, or in case you have a thing for man-made materials and mishaped toeboxes. There are better things to do with the 150 Euros this pair retails at, and what with the current release calendar resembling a staccato, new nice(r) models will come sooner than later anyway. On to the next one!
Credits: WOMFT?