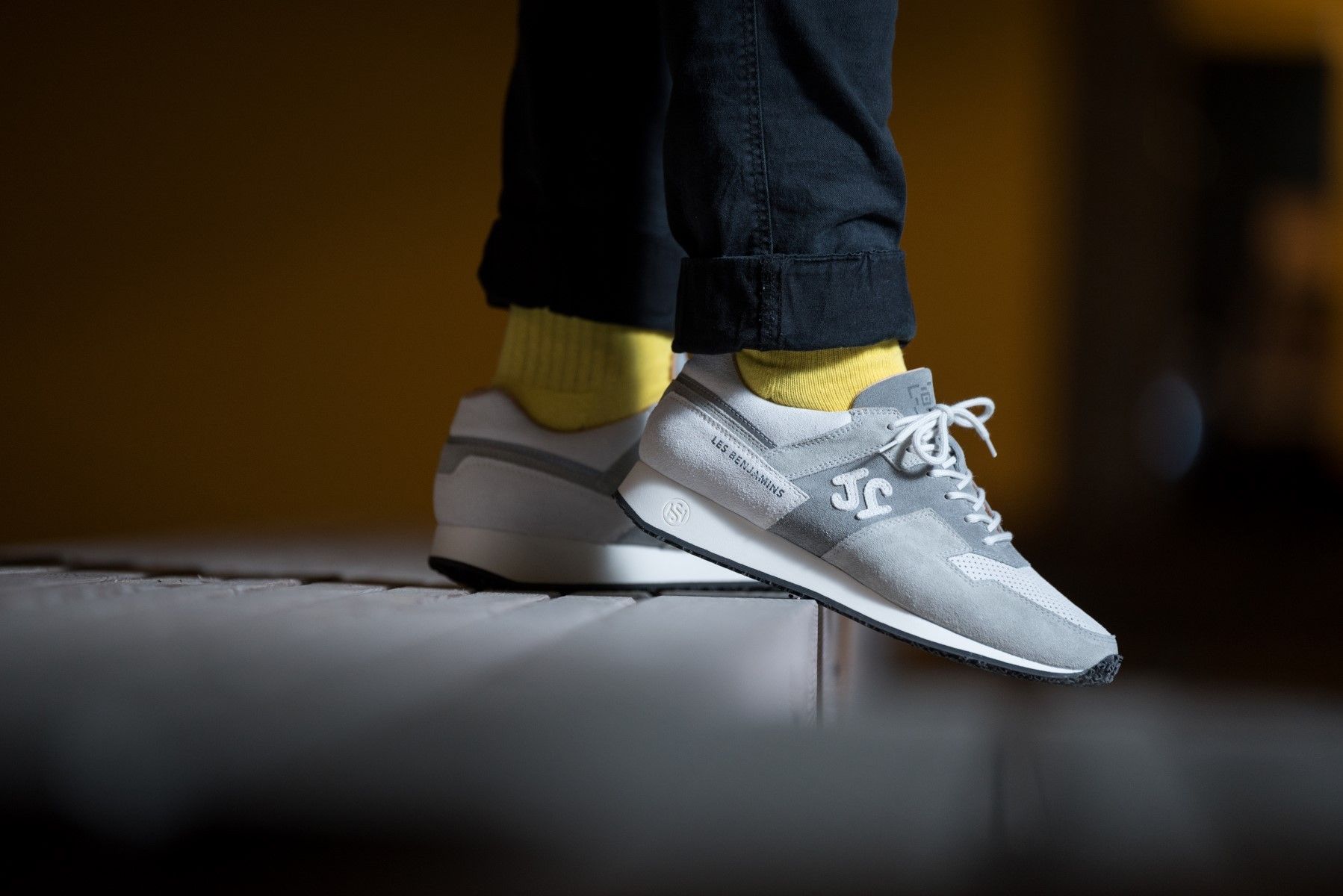 WOMFT? Review – SONRA x LES BENJAMINS
Turkish marble on Viennese concrete
For his latest release, Hikmet has teamed up with his old friend Bunyamin Aydin and his brand "Les Benjamins". The result is a simple and beautiful colorway of the SONRA proto.
The luxurious streetwear brand from Istanbul was founded by Bunyamin in 2011 and is supposed to represent the wealth of different cultures: "Les Benjamins" refers to the fact that the name "Benjamin" is found in every culture and religion.
The inspiration for the joint project was drawn from turkish Marmara Marble, which is mainly used in the hammam, the turkish steam baths, and thus stands for a cultural asset.
Accordingly, the proto upper was equipped with buttery suede in three different shades of grey, which interlock beautifully and create a harmonious overall picture. The "Les Benjamins" logo was burned onto both tongues and the lettering was placed on the heel panels.
Inside the razor-sharp "Made in Germany" runner is lined with the already established veg tan leather, it is finished with a black "HS" Outsole.
After the release was celebrated in the flagship store of Istanbul in December last year, there will be an online drop on www.sonra.de next sunday.
So: Activate autofill and do some finger exercises, you don't want to miss this one.
Photocredits: WOMFT?