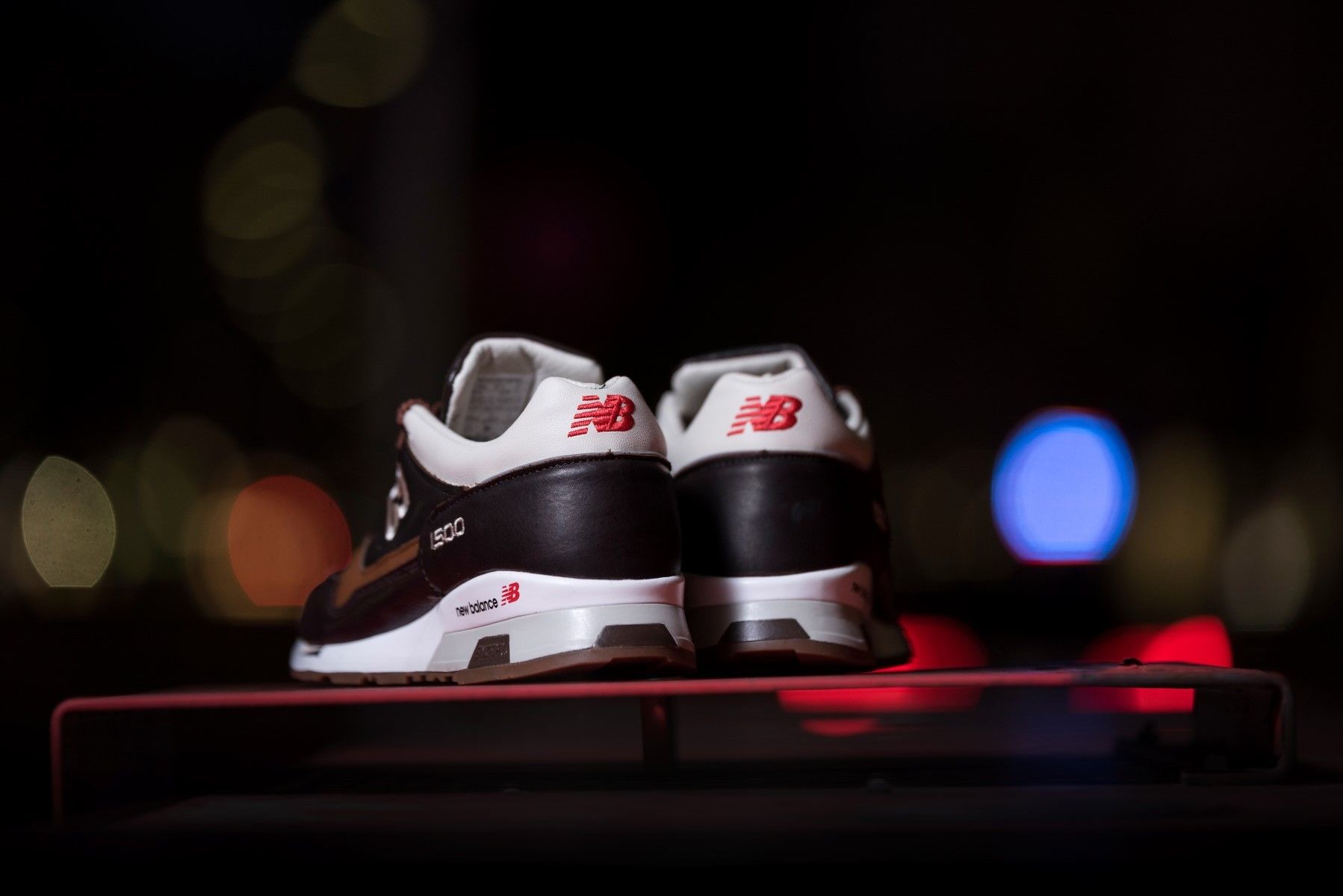 The New Balance likes to serve to the older sneaker connoisseur, who chooses shoes that match to the suit. For some years now NB has been sending a Gentlemen Pack into the race shortly before the end of the year: muted colours, high-quality leather, fine embroidery, made in UK. This year the "Elite Gent" pack consists of a 991 as well as the 1500GNB we took.
Immediately it is noticeable that the relatively thick leather on one side is beautifully greasy again – on the other hand you have to make some cutbacks in the shape like in the years before.
The upper consists of a combination of two reddish brown tones with a light cream – broken up by a few spots of signal red. All very elegant and reserved. The excellent leather has a fine haptic and gains a beautiful patina over time.
The adult "men's shoe" look is further enhanced by the renewed renunciation of a perforated toebox, but micro perforated leather as lining lines the entrance.
The design is rounded off by a white midsole with grey ENCAP insert and a dark rubber sole.
All in all New Balance has delivered again!
So if you're looking for an elegant and quiet sneaker for your holiday outfit, you'll soon find it for 170 Euros among the usual suspects.
Photocredits: WOMFT?