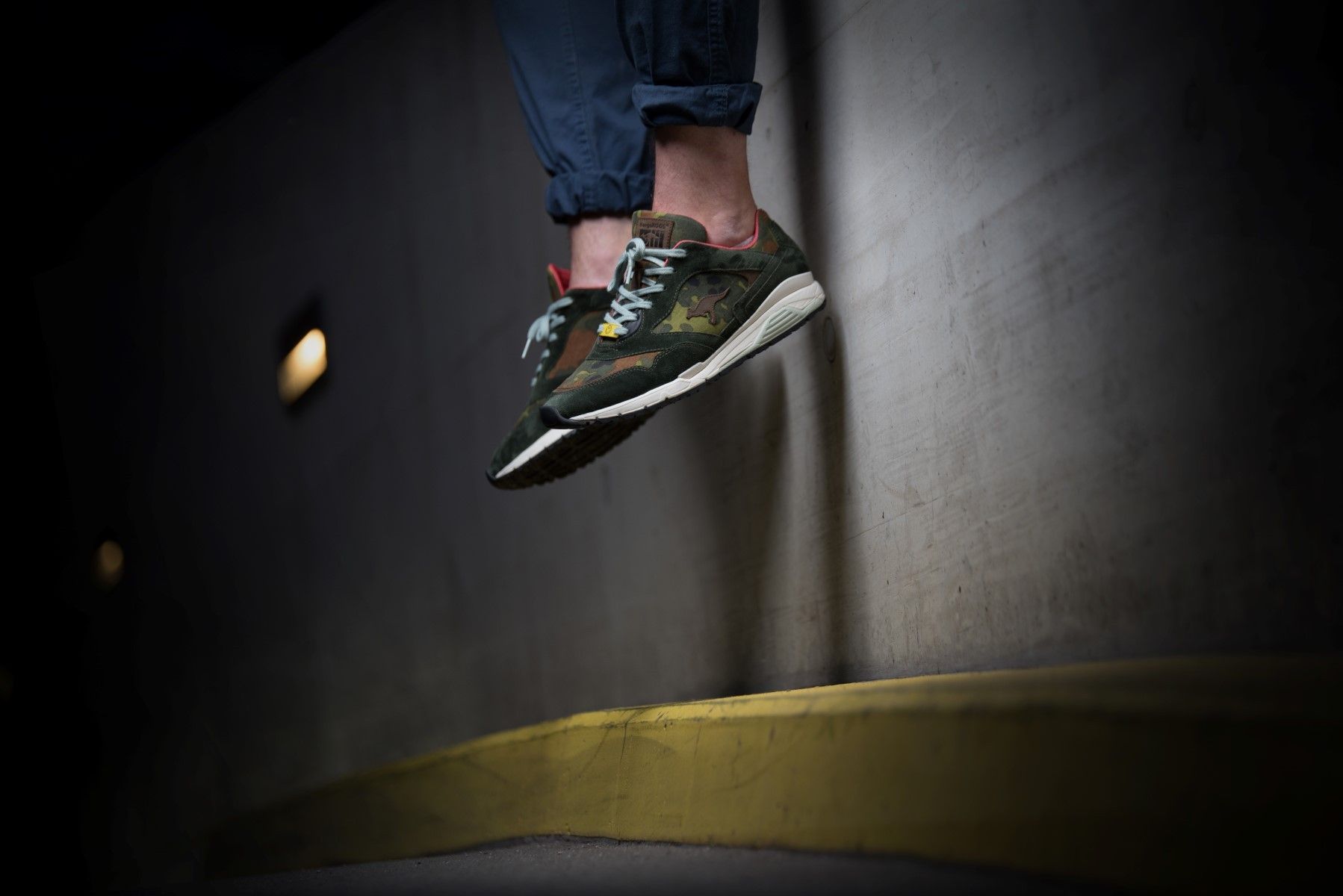 WOMFT? Review – KangaROOS Ultimate MiG "Veteran ROOS"
Our friends from Münchweiler are increasing the drop rate with cleverly inline concepts.
These days KangaROOS MiG drops accompanied by a really nice visual campaign (Shoutouts @themoldernway). The Ultimate "Veteran ROOS" is limited to 400 pairs. But, this is a general release handcrafted in Pirmasens/ Germany, from whose attention to detail many collab projects of other brands could cut themselves a thick slice.
For the 50th anniversary of WOODSTOCK, which has already been turned into sausages several times, ROOS follows a much more subtle approach than the competition:
Camo and overlays made of butter-soft, dark green suede cover the upper and give the shoe a military look at first glance. The og tents used for this are patterned with "Flecktarn B", which has been in use in germany since 1990. A lipstick-red textile lining and batik pattern on the insole. Peace doves on both heels break with the first martial-military impression. The bright yellow Lacejewel with smiley completes this field of tension and refers both to the 70s as such and to the drug culture associated with this symbol. A Bespoke Box in batik look with the obligatory extras completes the theme perfectly.
Thus the "veteran ROOS" tells a story about Woodstock and the anti-war movement as well as about the circumstances of a revolutionary time. "Make love, not war". In our opinion this is a must have!
Available in many shops and also at our friends of "The 6th Floor" for 249€.
Photocredits: WOMFT?