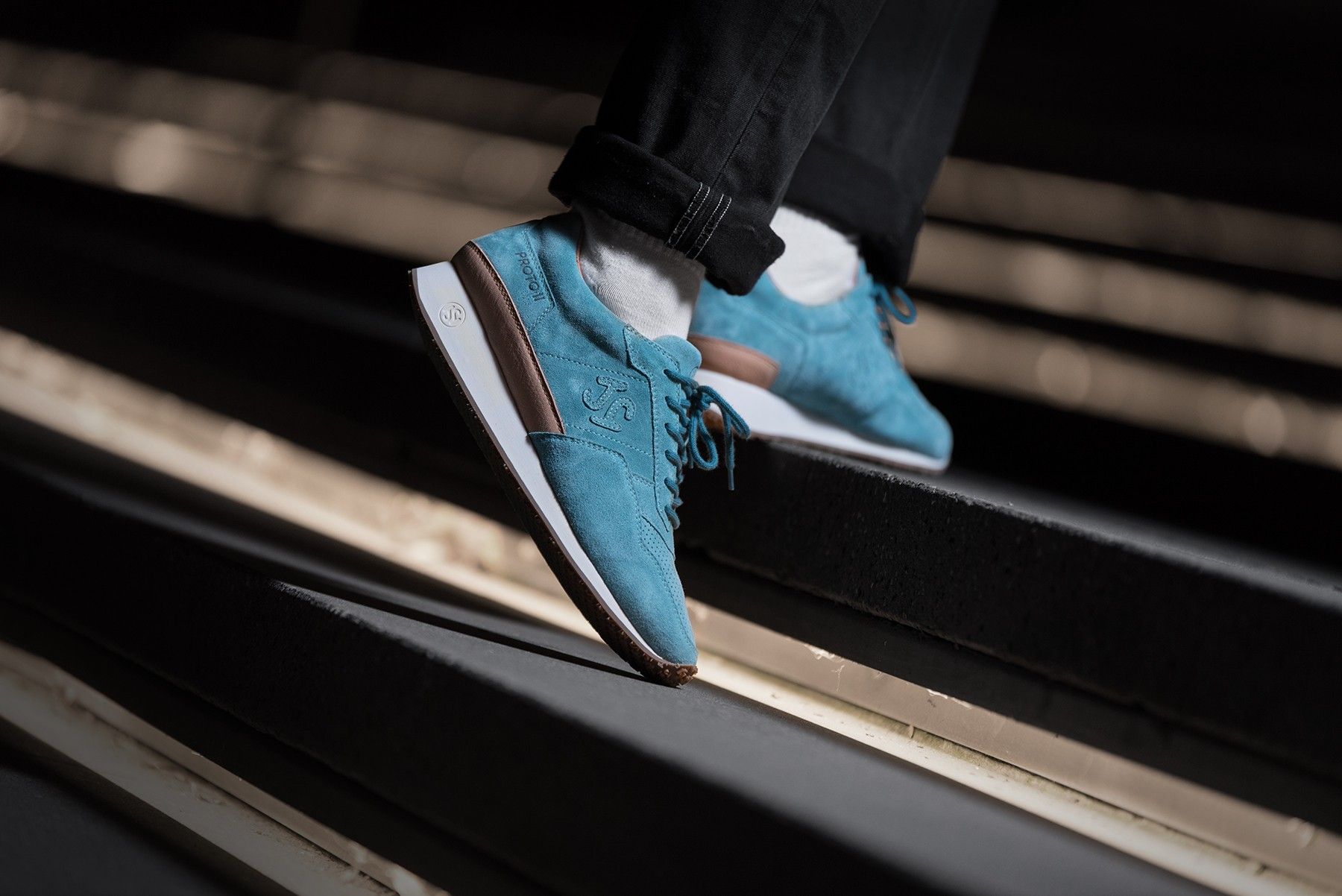 WOMFT? Review – SONRA Proto II "Mavi Su"
Keep 'em coming…
After the collaboration with Collonil ("Carbon") and PinqPonq ("Tetrik") as well as the "Kestane" Hikmet Sugoer now brings the 4th Colourway on his Proto II silhouette. And it really bangs – especially in the cold and grey season!
Named after his daughter, the "Mavi Su" – "blue water" – shines in a beautiful light blue suede. Butter! In combination with the veg tan leather on heel and lining as well as the delicious gumsole you automatically think of "summer, sun, beach"; but first of all the "Mavi Su" has to be led through wet and cold muddy weather and thus provide a bright spot of colour in the winter dreariness.
The shoe manufactured at the Hummel & Hummel factory located in Münchweiler (GER) demonstrates impressively the craftsmanship practiced there. Masterpiece!
This Proto II is limited to 200 pairs worldwide and drops instore next saturday at Patta, Hanon, 24Kilates and The 6th Floor for 285€ – at a later date there will probably be an online release, keep Hikmet's IG in mind.
Photocredits: WOMFT?