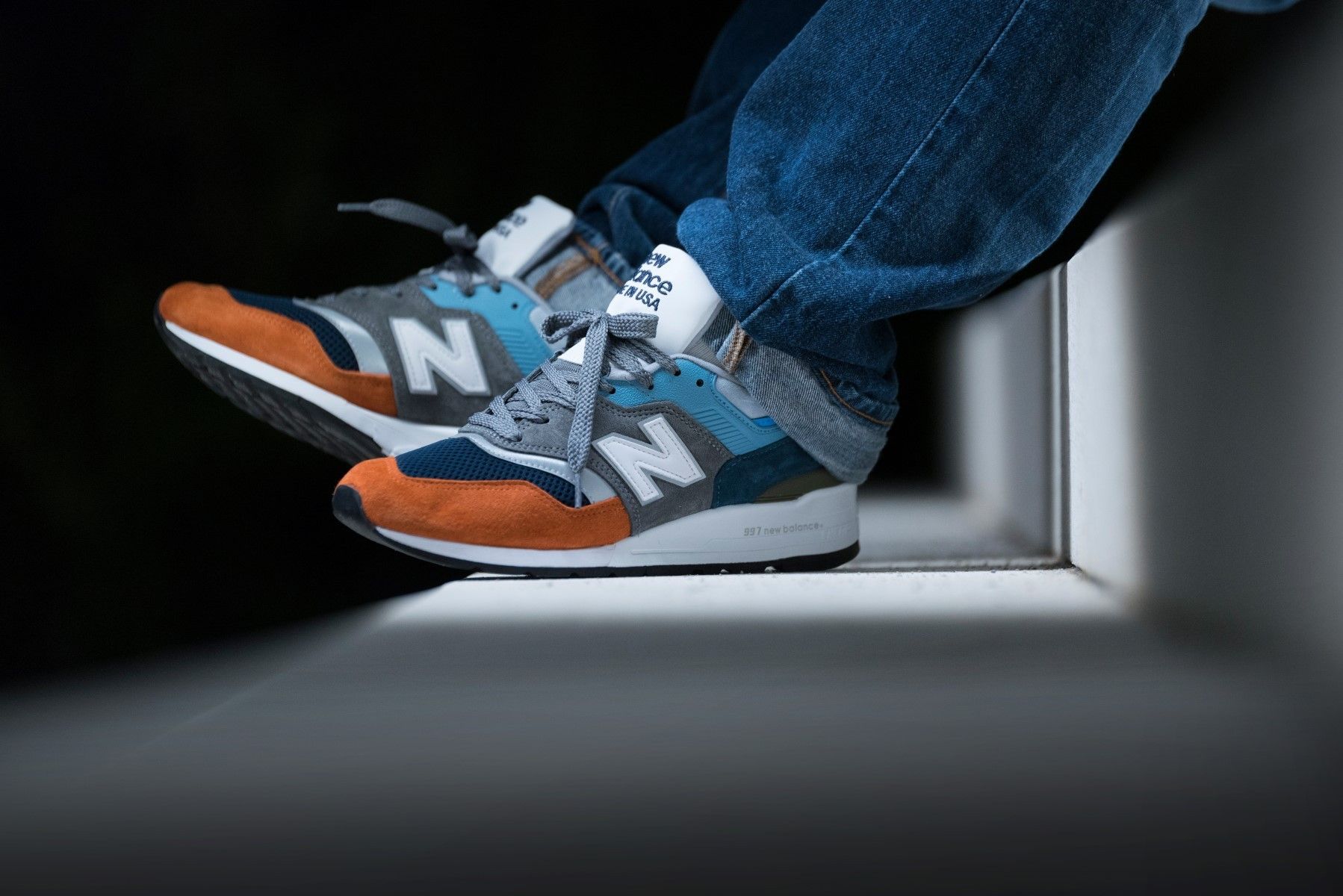 WOMFT? Review – New Balance 997 NAG
Look what we´ve got! New Balance makes it big even in autumn. With beautiful colorways you can avoid every grey winter. Also with the "NAG". In our opinion, the colours just go perfectly together, they also flatter the silhouette. Typical for a Made-in-USA: the quality is outstanding. Suede leather and a super beautiful mesh harmonize perfectly. Only at one point we honestly have to ask: What should the stick on the heel? New Balance is one of our favourite brands because it convinces with its silhouette and material quality. The beautiful colorways are often just the plus at grade A. It's not for nothing that the 997 Made-in-USA in grey is one of our all-time favourites. Brief the NAG is a great but the heel is a little bit unattractiv.
The quality can also be felt and experienced at the inlining. But at this point it is important to point out the size: The 997, worn by us, feels a way bigger. Maybe because it´s a sample. Just visit your bestties of the sneaker store next to you. For 230 Euro, the New Balance 997 NAG is yours.
Photocredits: WOMFT?