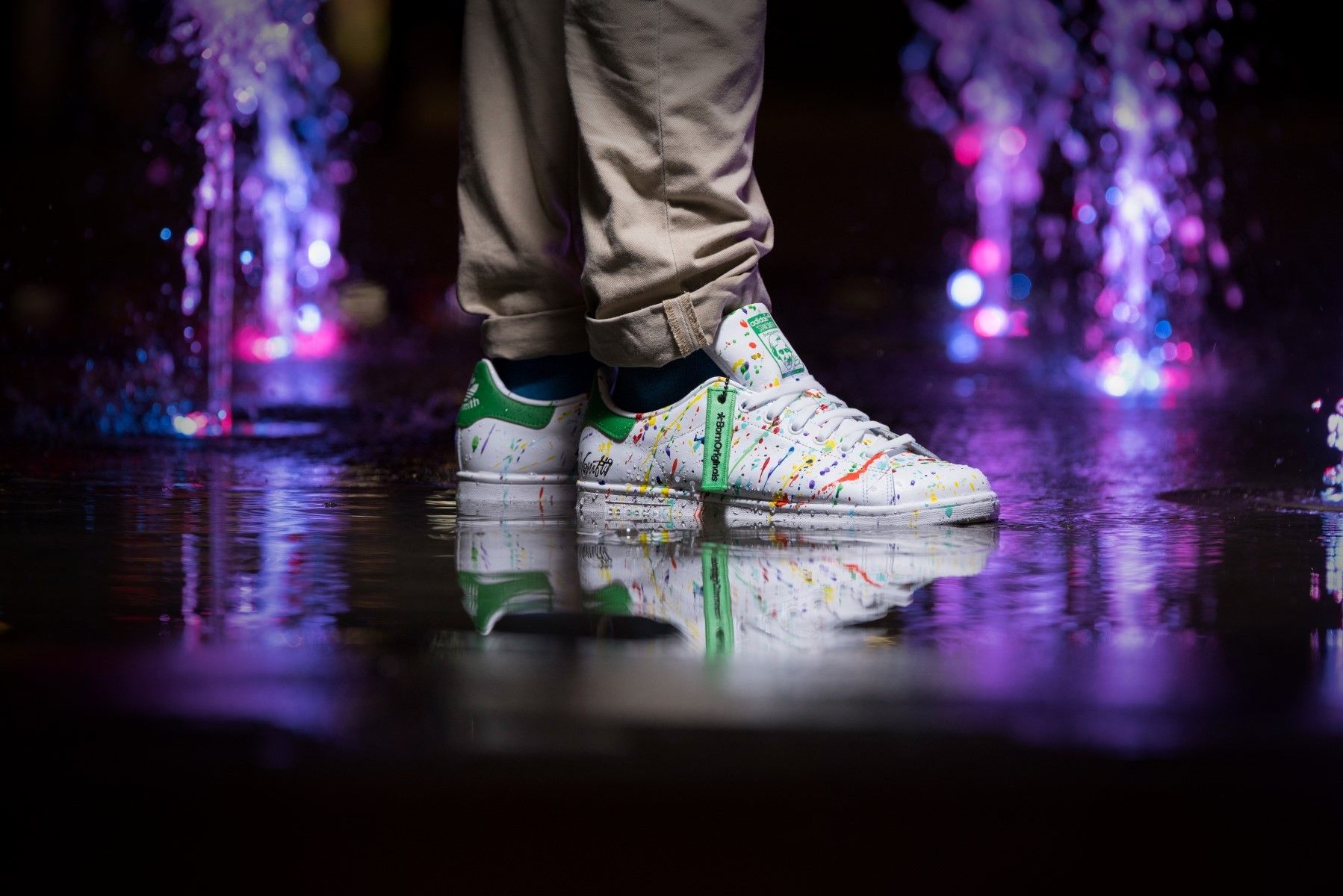 WOMFT? Stories – Born Originals [sponsored]
Maybe you have heard it before, but we are sure you have seen it:
Born Originals, founded by Melvin Lamberty, has been refining premium shoes and sneakers since 2014.
A multitude of possibilities are at your disposal to underline your individual style or to bring your own style on the street.
In this context we already noticed individualized Nike Air Force 1. Even if this is an undisputed classic for us, which would be worth a report just in combination with the super beautiful customization of Born Originals, there is still a lot more to discover: Besides Old School Vans, Adidas Stan Smiths and Superstars there are also exclusive Premium Shoes, which are designed in Germany and manufactured in Portugal. Made in Europe. Nice!

In comparison to Nike ID, NB1 or Mi Adidas the hand-painted shoes are the logical continuation of the ID trend (2/3) or a successful return to the "old school" customization (1/3). No matter from which point of view, the handicraft makes the difference for us.
We chose Nike Air Force 1 low and Adidas Stan Smith according to our brand preferences. Even though we were really interested in the premium shoes, but WOMFT? is sneakers!

We are thankfull, that Born Originals sent the AF1 "Dripping Swoosh", the AF1 "Candy Swoosh" as well as the Stan Smith "Colorful Life" to us, with painted WOMFT? branding exclusively on the heelcap. This detail is awesome!

Already, the unboxing give us a smiley. All pairs come in exclusive Born Originals boxes. The individualizations are neatly executed and really beautifully designed. Nothing looks cheap, unprofessional or mechanical. Everything fits and inspires! The detail shots, especially of the WOMFT? Logo show the outstanding handcrafted quality. Born Originals concentrates on the classics in the selection of their sneakers, which we love very much. For us this is a clear and very welcome statement: It is not necessary to have the latest hyped release, instead an individual style based on a legendary classic silhouette outlasts any hype.

You have the possibility to own your individual pair of handicraft qualities, it begins with just 149 Euros. If you would like to practice yourself in customizing: Just take part in a Born Originals workshop!
Product Links:
Adidas Stan Smith "Colorful Life"
Nike AF1 "Dripping Swoosh"
Nike AF1 "Candy Swoosh"
Born Originals (IG)
Born Originals (FB)

Photocredits: WOMFT?